Cisco 8865 HD Video Communications IP Phone, CP-8865-K9, Refurbished, Original, (4 Pack)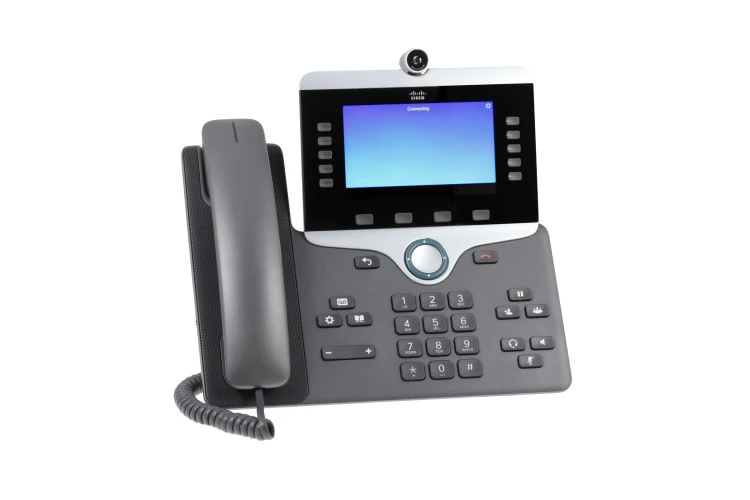 CK Certified Refurbished
Single Unit
$83.99
4 Pack
$335.96
$302.36
Factory Sealed
Single Unit
$248.99
100% Satisfaction Guarantee
Same Day Shipping till 6pm
Quick Specs
Product Type
Cisco Phones
Package Quantity
4
Group By
Condition
Group On
4 Pack
Brand
Cisco
Description
CP-8865-K9 | Cisco 8800 | IP Phone | 5 Lines | Unified | 4 Pack Bundle
The Cisco 8865 combines an attractive new ergonomic design with 720p HD video and crystal-clear voice communications. In addition, using Cisco Intelligent Proximity feature you can use your desk and mobile phones together when you are at your desk. During mobile calls you can also switch calls back in forth from 8865 to mobile. This phone also comes with five programmable lines.
Features:
Key Specs - 5 lines, 2 USB ports, 720p HD video, 802.11a/b/g/n/ac WLAN, Bluetooth 4.1 LE capable, and built in gigabit ethernet switch.
Speakerphone Capability - Full-duplex speakerphone capability with DTMF tones masked for added security.
Codecs - G.711 a-law and mu-law, G.722, G.729a/b, G.722.1, G.772.2, OPUS.
Protocols Supported - DHCP, SIP, CDP and 802.1Q/p standards, XML.
Weight and Dimensions - 2.58 lbs. 9.02" Height x 1.57" Depth x 10.13" Width.