Cisco 8861 Five line Color Display Unified IP Phone, CP-8861-K9, Refurbished, Original, 4 Pack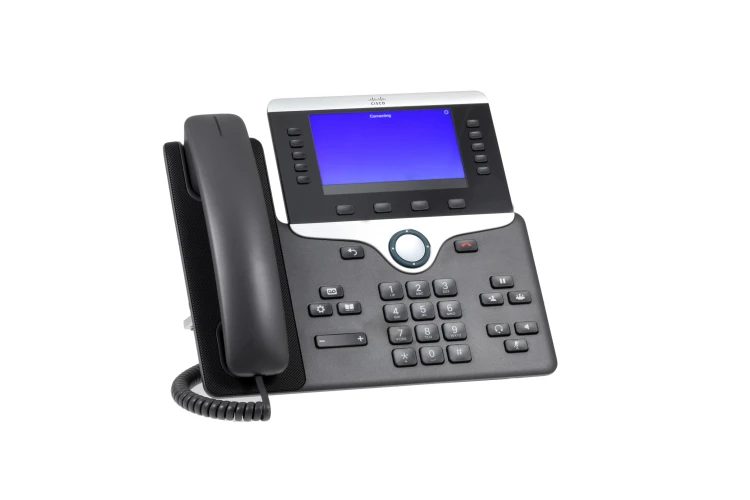 Factory Sealed
Single Unit
$262.99
CK Certified Refurbished
Single Unit
$104.99
4 Pack
$104.99
$94.49
100% Satisfaction Guarantee
Same Day Shipping till 6pm
Description
CP-8861-K9 | Cisco 8800 | IP Phone | 5 Lines | Unified | 4 Pack
This Cisco CP-8861-K9 desk phone is an excellent choice when looking for a phone to help you increase productivity through an engaging user experience. This phone features crystal clear wideband audio performance, comes with 5 programmable lines, Bluetooth, Cisco Intelligent Proximity, an integral Gigabit switch, and the ability to add Key Expansion Modules. Not only is the 8861 highly function, but it comes in a sleek ergonomic design and is highly reliable and secure.
Features:
5" High Resolution Backlit Grayscale Display - This phone features a large 5"800 x 480 pixel widescreen backlit grayscale display.
Cisco EnergyWise Technology- This energy-efficient, ecofriendly phone supports Cisco EnergyWise technology and is qualified by the Energy Star organization.
Gigabit Ethernet Switch Support- This phone supports a built-in Gigabit Ethernet switch for PC connections.
Security- This phone features encrypted voice communications to enhance security.
Increased Productivity- Designed to be easy to use and to maximize productivity, these phones include features to save you time such as 5 programmable line keys, speed dial, multicall-per-line feature, and many more !
Cisco Intelligent Proximity- The included Cisco Intelligent Proximity software allows you to combine the worlds of your desk phone and your mobile phone by seamlessly moving audio paths over to the 8861 during an active mobile phone call. In addition, you can import contacts and messages to your desk phone from your mobile using this technology.
Wi-Fi Client- The 8861 phone supports a Wi-Fi radio with an integrated antenna to enable connectivity to a Wi-Fi access point infrastructure.
Additional Features:
Auto-Detection of headset
Corporate Directory
Extension Mobility (EM)
Meet-Me Conference
Silent Monitoring & Recording
Speakerphone
AUX port
USB Ports
Auto Answer
Abbreviated Dialing
Speed Dial