Cisco Aironet WLC4400 Series 19" Rack Mount Kit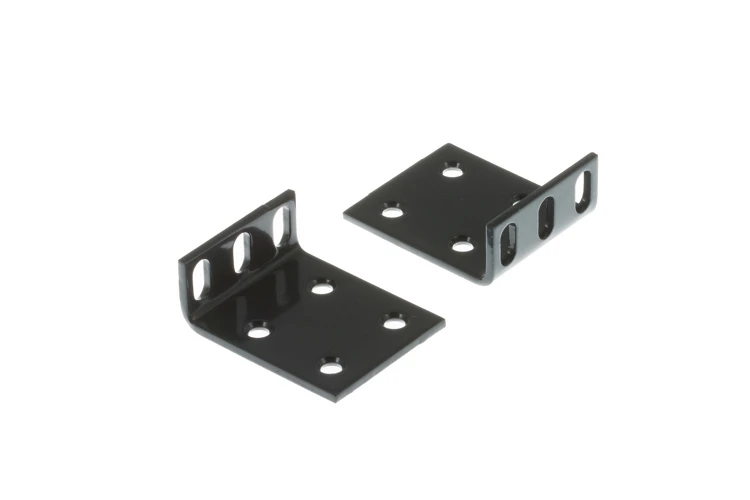 100% Satisfaction Guarantee
Same Day Shipping till 6pm
Quick Specs
Series
Aironet 4400
Equipment Type
Aironet Wireless LAN Controllers
Brand
CablesAndKits
Description
Rack Mount Kit | Cisco Aironet WLC4400 Series 19" Rack Mount Kit
The Cisco Aironet WLC4400 is a wireless LAN controller (WLC) manufactured by Cisco Systems for medium to large-sized facilities. The WLC4400 provides centralized management and configuration capabilities for a network of Aironet Aps and gives control to the network managers over security, and reliability that is required to scale and manage their system in a cost-effective way.
The Cisco Aironet WLC4400 Series 19" Rack Mount Kit is therefore specially designed to securely mount the Cisco Aironet WLC4400 Series wireless LAN controllers into a standard 19" rack. This rack mount kit provides network administrators with the necessary components for organizing and optimizing their wireless network infrastructure.
The kit includes 2 brackets and all the required screws to ensure a proper fit for the wireless LAN controllers within the rack. These components are essential in facilitating a secure attachment of the equipment to the rack, thereby preventing any accidental disconnection or damage to the equipment.
The CK-WLC4400-KIT Rack Mount Kit ensures that the network administrators can establish an organized and efficient rack configuration for their wireless network controllers. This promotes better airflow and ventilation, which is essential for maintaining optimal operational conditions and guarantees an increased operating lifespan for the equipment.
Features:
Model Number: CK-WLC4400-KIT.
Product Type: Rack Mount kit.
The weight of the kit is 0.27lbs
Compatible with the Cisco Aironet 4400 Series.
Includes 2 brackets and the required screws.
Compatible Wireless LAN Controllers:
AIR-WLC4402-12-K9
AIR-WLC4402-25-K9
AIR-WLC4402-50-K9
AIR-WLC4404-100-K9
Warranty
Awesome is GUARANTEED.
Risk Free Purchase, Hassle Free Returns. AWESOME is GUARANTEED
After receiving your order, take a full month to try it out. If you decide it's not right for you, or if you're not completely satisfied in every way - if it's not AWESOME, we'll take it back and refund your money. Your complete satisfaction is GUARANTEED or your money back. That's Awesome.
Awesome That Never Ends.
Everything you purchase from CablesAndKits is covered by a LIFETIME Warranty including a LIFETIME Advance Replacement Guarantee. The AWESOME never ends.
We understand that in the event of a product malfunction or failure long downtimes are not an option. If you experience a malfunction or failure with a product at any point during your ownership we'll ship a replacement the same day you report the issue. We'll even expedite the shipment if requested, with an effort to provide a delivery date and time that meets your needs. That's Awesome.
Terms and Conditions apply. Click here for details.